Make Your High-Risk Merchant Account Work For You
With the right processing partner, approval is instant, setup is seamless, and credit card processing is fluent - even with a high-risk merchant account.
Don't let the designation of being high-risk intimidate or slow you down. You may think it's an unfair judgment of your business. But the reasons for the designation are often due to factors beyond your control, such as industry or longevity. So instead, turn it into an advantage.
With the right processing partner, approval is instant, setup is seamless, and credit card processing is fluent – even with a high-risk merchant account.
At TransSource, we understand what it means to be "high-risk." We work closely with our clients to offer solutions specific to their needs.
Other advantages with having a high-risk merchant account include:
High Chargeback Protection
Better Security and Fraud Prevention
Custom Support
Partnership with Reliable Banks
So try not to fret over factors you can't control and consider the hidden benefits the right processing partner can oversee and implement.
But before we do, let's dive into merchant accounts and their role in facilitating transactions.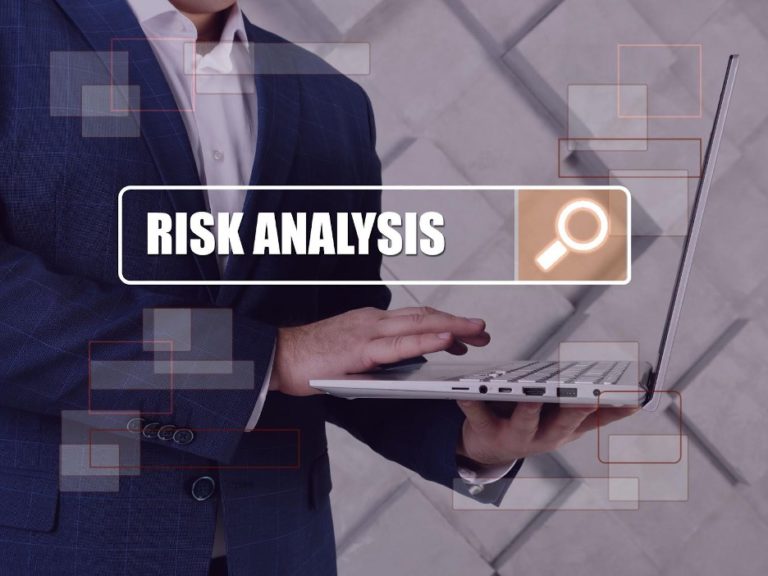 What is a Merchant Account and Do I Really Need One?
A merchant account is a type of account that allows businesses to process and accept online payments. On its own, a merchant account doesn't include any service or technology used to process payments, like payment gateways, software, and card readers. Instead, it exists to store funds while the payment processor verifies and processes the transaction.
That said, you might wonder why you need a merchant account.
A merchant account grants you instant access to funds following a credit or debit card transaction. Otherwise, you'd wait until consumers paid off their credit card bills.
Merchant Accounts for the High-Risk
Payment processors require businesses that accept credit and debit cards to have a merchant account to mitigate risks associated with chargebacks.
It's to mitigate risks associated with chargebacks, money laundering, fraud, and other illicit transactions. For example, when a chargeback occurs, payment processors assume control over the disputed funds. If the consumer provides appropriate documentation indicating a fraudulent transaction occurred, the payment processor will likely require the merchant account to cover the transaction. Unfortunately, too many of these transactions take a significant bite out of revenue.
Javelin's research revealed this chargeback process cost merchants roughly $31 billion in 2017. And in 2020, losses due to identity fraud – with a high degree of chargeback transactions – amounted to $56 billion.
As a result, payment processors place certain conditions on high-risk merchant accounts proportional to their level of risk.
What It Means to be High-Risk
Payment processors worry high-risk merchant accounts will cost them money in the long run due to the perceived nature of their business and industry.
Generally, criteria used to determine if you're high-risk includes:
High Chargeback Ratio – A high chargeback ratio signals unpredictability and financial instability. Chargebacks cost businesses approximately 4.4% of total revenue. Generally, a chargeback-to-transaction ratio over 2% is considered high risk.
Overseas Business – International laws and complex banking regulations raise the potential for fraud. And if a payment processor needs to collect chargeback funds from an overseas merchant, it puts them in legal limbo.
Poor Credit History – For payment processors to invest in high-risk merchants, they need to know their business is financially stable and can pay off its debts.
Longevity – Startups and businesses less than three years old are at higher risk than well-established businesses.
Industry: No other criteria defines high-risk merchants more than its industry. Here are just a few: 
Adult entertainment
Airlines
Alcohol/liquor
Auction websites
Cannabis
Casinos and online gaming
CBD oils
Cryptocurrency
Dating services
Financial counseling/credit repair
Firearms and ammunition
Pharmaceuticals and online drug providers
Subscription services
Telemarketing sales
Tobacco/e-cigarettes/vape
How Being Deemed "High Risk" Affects Your Bottom Line
While there are benefits to having a high-risk merchant account, there are, of course, disadvantages.
You Pay Higher Fees and Processing Rates
First and foremost, high-risk merchant accounts pay higher fees. They do so to mitigate the potential for financial loss. Such fees may include:
Setup fees
Monthly or recurring fees
Processing fees
Chargeback fees
Risk monitoring fees
Early termination fees
High Chargeback Ratio May Result in Closed Accounts
Last, a high chargeback ratio may result in your payment processor freezing or closing your account. While the immediate negative outcome to a chargeback is loss of revenue, the real danger is your payment processor closing your merchant account. And in extreme cases, you may end up on an industry blacklist.
4 Ways To Turn High Risk Into an Advantage
The hidden benefits of high-risk merchant accounts depend on your processing partner. That is, they're the ones who interact with banks and financial institutions and advocate on your behalf. But, most importantly, they're the ones who know your business and understand your industry. They sit behind the curtain, working their magic while you're allowed to run and manage your business.
With the backing, knowledge, and personable touch of a processing partner like TransSource, you can bask in the many benefits of having a high-risk merchant account.
High Chargeback Protection
Merchants are often the ones left footing the bill when consumers initiate chargebacks. That's because, in many cases, consumers would rather call the number on the back of their credit or debit card to initiate a chargeback instead of following proper protocol to request a refund. When that happens, the payment processor expects the merchant to handle it. Unfortunately, even if the merchant wins the dispute, it loses. It has an upset consumer who may or may not air their grievances in the form of a review, and the merchant must pay a chargeback fee.
TransSource's VMPI program (Visa Merchant Purchase Inquiry) provides substantial protection against chargebacks. It works by enabling merchants to automatically open dialogue in real-time when consumers initiate a chargeback. It's not about trying to convince consumers not to initiate a chargeback. Instead, since most chargebacks are due to unrecognized transactions, it's about easing consumers' anxiety that the transaction wasn't fraudulent. Merchants can offer a refund so their ratio isn't affected.
Better Security and Fraud Protection
All processing partners offer some level of security and fraud protection. They need to because high-risk merchant accounts are vulnerable to fraud, chargebacks, and other security incidents. So it's necessary to have robust security measures in place.
TransSource employs Visa's 3-D Secure 2.0, which enables payment processors and other financial institutions to share intelligence and data to verify the authenticity of its merchants and consumers, thereby protecting sensitive and secure information.
Custom Support
Processing partners with knowledge of your industry is necessary in the cut-throat world that defines many high-risk businesses. More than just the tools and software, you need specialists who understand your needs and will put your business in the right hands. For example, TransSource's account managers provide personalized services that take all the paperwork (and hassles) out of it. The less you have to do, the more you can focus on your business.
Partnership with Reliable Banks
In addition to your processing partner tailoring their business services to match your needs, your partnership with banks is a significant factor:
Since high-risk merchant accounts are prone to chargebacks and are financially unpredictable, the bank must be reliable and understand the merchant's industry and type of business.
Banks provide credit card processing equipment, software, and other hardware.
Your processing partner will consistently interact with banks and other financial institutions for authorization and security purposes on the merchant's behalf.
You can rest assured, at TransSource, each high-risk merchant account is backed by a sponsored bank that understands your needs.
What's Next: 3 Steps to finding the Right High-Risk Merchant Account Partner
Evaluate Your Needs
Evaluating your business's needs will eliminate processing partners that don't understand your business and, therefore, will not contribute in any meaningful way. On top of that, it saves you time not researching partners that can't handle your workload. Make sure only to consider partners that have experience in high-risk verticals.
Do Your Research
Once you assess your needs and eliminate processing partners that aren't a good fit, research only partners relevant to you and your business. Avoid those with predatory business practices and over-inflated prices. Be honest during the application process and ensure they have a zest for your business and understand the industry.
Apply
It's now time to apply. Fortunately, TransSource's application process is instant and hassle-free. Our account managers guide you through the process from A to Z. You don't have to worry about any paperwork or other inconveniences.
Hundreds of high-risk merchants have entrusted TransSource with their credit card processing and merchant account needs, so if you're ready to make that leap, we're here. Get in touch with us, and you can see firsthand how seamless the process is.